River Heights School actually has two playgrounds, a third play area with swings, AND a spray park. On top of that, it's very close to Rusty MacDonald Library and the Lawson Civic Centre wave pool. You could easily kill a day here.
Location: 60 Ravine Dr, next to River Heights School (map)
Community: River Heights
Parking: Street parking and staff parking lot (weekends only obvs)
Note: This is a school playground, so you may be asked to leave during school hours.
Age Range: 3 – 12
Ground Cover: Sand
Features: Three separate play areas – 2 playgrounds and one area with swings. Lots of climbers, slides, bridges, and swings.
Surrounding Park Area: Adjacent to a large park and spray park
Shade: Minimal shade provided by a few trees
Seating: Several benches, picnic tables
Accessibility: This playground is not accessible for strollers or wheelchairs
Charlotte's review (4 years old): "I love this park!"
Luc's review (2 years old): Silence (he loved the swings)
Overall Assessment:
This playground is actually three separate play areas spread out beside and behind the school, in addition to a spray park. It's absolutely huge, so there's lots of room to spread out. There is lots of open green space filled with picnic tables and small rolling hills. The second playground is right behind the school. It has an old wooden climber and some new plastic additions. The nearest washrooms are located at the Lawson Civic Centre, which is just a few blocks away. The Civic Centre has a pool with two different shallow toddler areas, and a wave pool. If the playground doesn't tire your kids out, the pool will.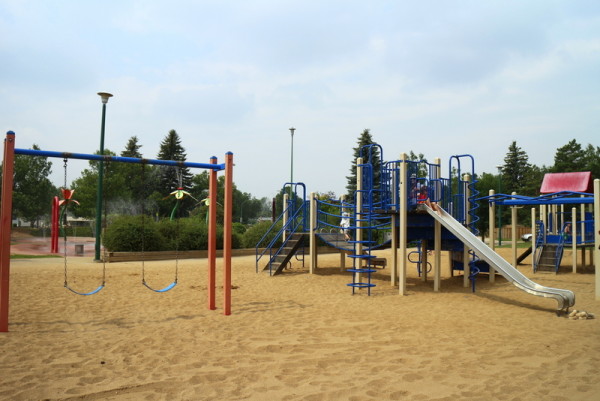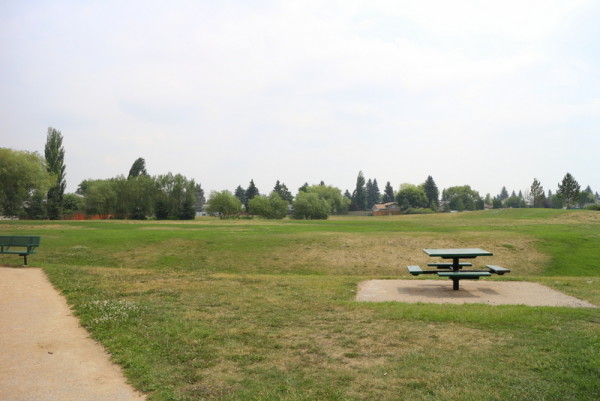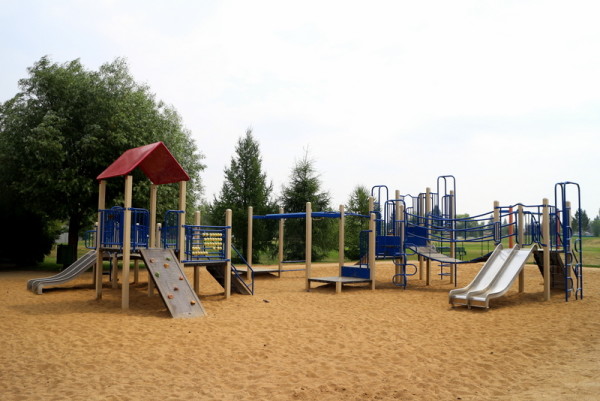 The spray park is right next to one of the playgrounds. It has a cute botanical theme.